Bail Bonds in Bellingham, WA
How It Works
The bail system ensures the appearance of a defendant at the designated court time. Lucky Bail Bonds posts surety bonds on be-half of our clients. Our service fee for posting a bail bond is generally a 10% premium of the full bail amount and is non-refundable. Once we post the bond, this guarantees our client the full amount of bail as determined by the Court. A client may be required to provide collateral for the entire bond amount. In such a case, please try to know what collateral you could provide (e.g. a house, car, boat, or other property of value). Cash, checks, and credit cards are accepted when paying the 10% premium. If a client does not have the necessary funds, Lucky Bail Bonds will work with you to arrange financing. We will then call the jail where the person is being held and determine exact bail information and develop a plan to get the person released.
Our licensed agents maintain the highest standards of honesty and integrity. Our agents understand the stress you may face when arranging bail, which is why you can feel confident that we will work at the highest level possible to give you prompt and reliable service. Please know that we will do everything within the limit of the law to help you in your situation. We will explain what you can expect and answer any questions you have. You can depend on us to help you through the bail process as quick and painless as possible.
Contact us today in Bellingham, Washington, when you or a loved one needs our bail bond services. A representative is waiting to answer your call any hour of the day or night.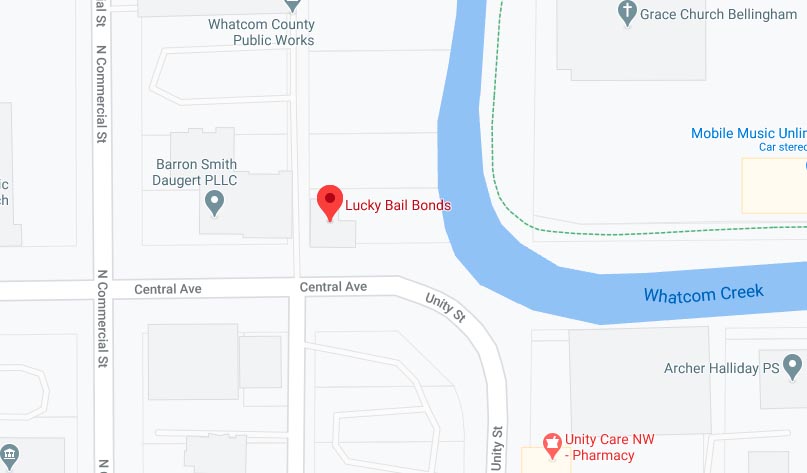 Hours of Operation
24 Hours / 7 Days a Week